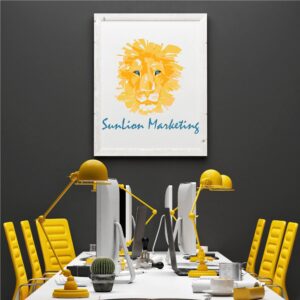 Our Impact Is Your Advantage
SunLion Marketing is passionate about helping brands find their creative voice. We believe your brand should be a direct representation of your business culture. Our team likes to build lasting relationships with you and immerse ourselves in your environment to help your business grow and get your brand exactly where it needs to be – ahead of the rest.
At SunLion Marketing, our approach will give your business that extra adrenaline shot it needs. Whether we're asked to start from scratch or act as advisors to create your vision – we'll work with you to achieve the best possible results, while creating a lasting, dynamic partnership. 
We provide unique, creative marketing solutions to brand your business.
Let's build a bold brand together
Are you looking to create a brand or simply turn your brand's purpose into a competitive advantage?